Faster, Dynamite! Kill! Kill! p.12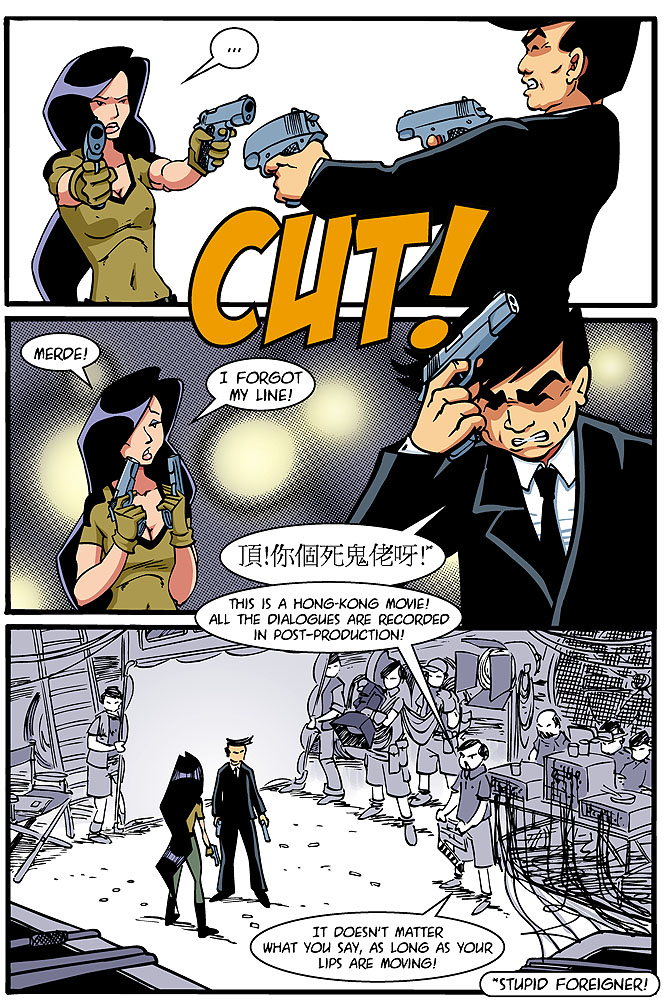 To read from the start.
The litteral translation of the chinese would be "stupid ghost face" (unless my Hong Kong contact pwned me). Ghost Face is an old racist slur used in Hong Kong toward Europeans. I have no idea if it's still in use today, but I had to press my translator to give me a Chinese racist slur as she felt it was highly innapropriate. XD But I wrote 'stupid foreigner' instead because I didn't want to fill the bottom of the page with text. Just a nice little easter egg.